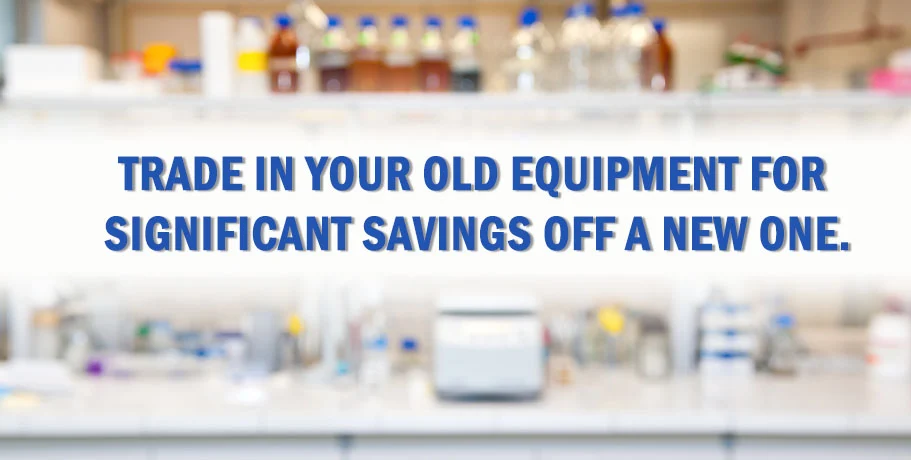 Special Trade-In Discounts On A New Instrument Through June 30, 2023
You've landed on the opportune moment to purchase a new, qualifying Teledyne CETAC, Leeman Labs or Tekmar instrument at a significant discount. Just trade in a qualifying instrument of any brand — that's right, any brand — and the big discount is yours!

This limited time offer is open to U.S. customers only and expires June 30, 2023. That deadline will be here before you know it, so you'll want to move quickly. To learn how great your discount could be, just complete the form below and we'll be in touch. Trust us — we know you'll agree it's well worth your while!

Of course, any great offer like this has a few rules and regulations, but we've made them as painless as possible. Here are some primary ones; we'll fill you in when you contact us:
The instrument traded in must be of the same type you intend to purchase (e.g., mercury analyzer for mercury analyzer, TOC for TOC, Purge & Trap for Purge & Trap).
U.S. customers only.
Trade-in may be of any brand.
One-for-one trade-in (you can't trade in two instruments to buy one to double your discount).
All orders must follow standard lead times as quoted at the time of the order. No delayed shipments allowed.
Discounts do not apply to spares, kits, or service; the discount applies only to the specified, qualifying instrument.
No other discounts apply.
Old instrument must be rendered permanently inoperable.
So, there you have it, your opportunity for significant savings on a qualifying new instrument from Teledyne CETAC, Leeman Labs or Tekmar. Just complete the form on the right and we'll be in touch with all the details.