Were you aware of this remarkable system and what it can do for you? Well it has gotten even better!
Click to request more information about the SimPrep
The SimPrep Automated Liquid Handling Station does more than just mixing and dispensing; it automatically creates:
Spikes
Calibration curves
Serial dilutions
Internal standard additions
1-to-1 and 1-to-many sample transfers (splitting)
AND NOW with the optional USB Hub accessory, the SimPrep will now allow the user to prepare their samples and introduce them for analysis while using the same autosampler. With the push of a button, you can switch from preparing samples to analyzing them.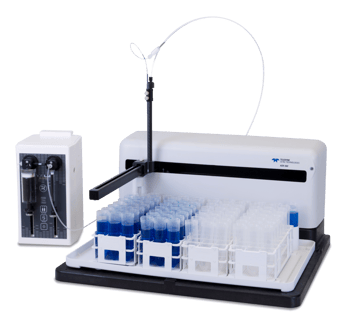 Click here to watch a quick video demonstrating how quick and easy it is to switch from Prep to Analysis
One autosampler for both sample preparation and analysis—save on cost, save on bench space with the SimPrep!
Complete the form below to allow us to better help you.